Yes it has been four years and nearly 10 Million views since the Maccabeats have taken NYC by storm with "Candlelight," the Mike Tompkins' a cappella cover of the Taio Cruz song "Dynamite". The Washington Heights, NYC Yeshiva University student based premier a cappella all boys choir famously lit up the eight nights of the Jewish Chanukah with various renditions of their holiday tale on a slew of local and national media outlets. Later appearances included gracing The President in Washington and NYC former Hizzoner Michael Bloomberg at Gracie Mansion plus several countries.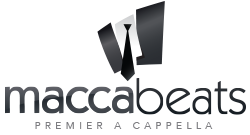 The group is back with a transformational spoof cover of Meghan Trainor's "All About That Bass" in their version entitled "All About That Neis". Listen to the group cheer: "We're all about that neis, (miracle) bout that neis, no oil" explaining how the Maccabees defeated the Greeks and used the oil of just one day to shine bright in the Temple for EIGHT!
The track is a wonderfully fun filled delight which is surely a nod to Meghan Trainor and her continued success. The lyrics describe the heartbreaking never-ending tale of Jewish oppression and the Maccabees yearn to live a life of freedom without hate. Of course no Jewish holiday is complete without the delicious tastes of "My bubbe (grandmother) she told me it's not bout the foods you fry".
Join the Jewish faith tonight, Tuesday, December 16th at sundown for the onset of this year's eight day experience! Why not flick on your own light in memoriam of the events of yesteryear or just yonder outdoors and find one of those giant Menorahs alit :-)
the Maccabeats will be at the Prudential Center tomorrow night for the post game rap-up of the Devils' game and you can catch them next Thursday at BB King Blues Club right here in NYC!
Wishing y'all a joyous holiday season and blessings for a luck and health and of course to feel the lights within ignite with passion and determination!
Make sue to visit the expansive Maccabeats YouTube collection and notice how clean-cut and pure they truly appear.
For all things Maccabeats, view the iTunes, CDbaby and JewishJukeBox catalogs plus like them on FaceBook whilst retweeting their upcoming tour dates.