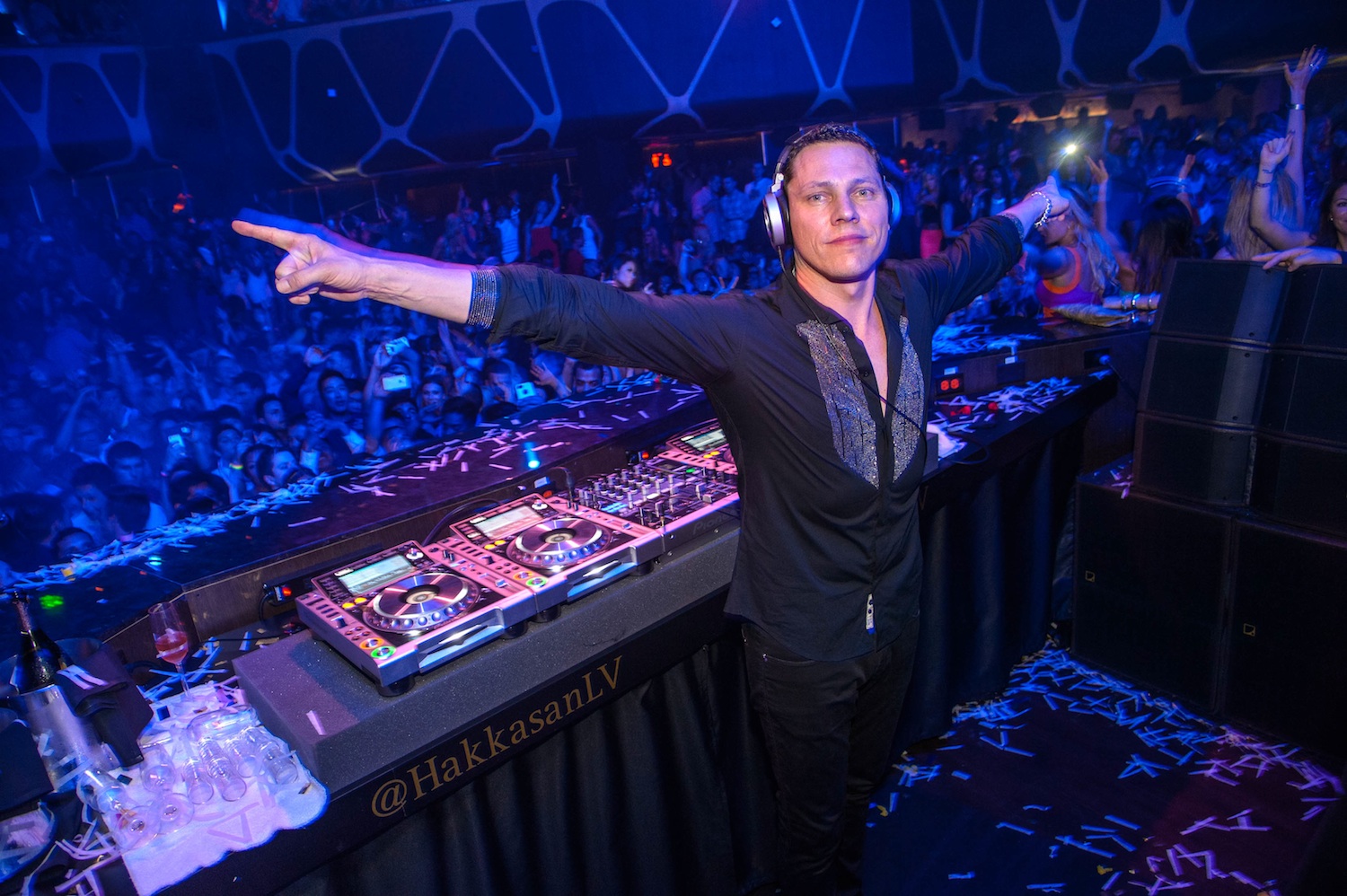 TIËSTO is exclusively streaming his fifth full-length album, A Town Called Paradise [Casablanca Records/ Republic Records/ Musical Freedom], through First Play now on iTunes Radio: iTunesRadio.com/Tiesto. You can listen to the record in its entirety here for the next week before it drops anywhere else! The album hits store shelves and digital retailers on June 17. Check out TIËSTO talk about the making of A Town Called Paradise in two special video interviews available here.
This is a special record for the electronic dance music trend-setter. Not only is it his first effort for a major label, but it also sees him tap some of the hottest names in music for high-profile collaborations. Whether it's the intoxicating and scorching summer single "Wasted" [featuring Matthew Koma] or the shimmering and sexy "Let's Go" [featuring Icona Pop], the icon delivers dance floor anthems perfectly punctuated by pop prowess. "Red Lights" hit #6 on the official UK Singles Chart, becoming his first-ever Top 10 song in the UK, and it accumulated over 20 million views on YouTube/VEVO.
You can still pre-order A Town Called Paradise now: iTunes.com/Tiesto. Get the Standard or Deluxe edition on iTunes! Listeners who purchase the standard edition early will receive instant downloads of the first two previously released singles "Red Lights" and "Wasted" [featuring Matthew Koma] as well as a new album track "Let's Go" [featuring Icona Pop] as seen in 7UP's current television campaign.  With the purchase of the deluxe edition you will also receive an immediate download of "Take Me" [featuring Kyler England].
In order to properly ring in A Town Called Paradise's arrival, TIËSTO will heat up New York City's Terminal 5 as part of 7UP PresentsTiësto's A Town Called Paradise. He'll headline the night with a DJ set, but he's also hand-picked a powerful bill including live performances by album collaborators Icona Pop, Matthew Koma, Ladyhawke, Michel Zitron, Cruickshank,DBX (aka John James Newman), and Quilla. Moreover, rising star and 7UP's Bubbling UP DJ Danny Avila will kick off the festivities. As one of seven #7x7UP events, 7UP is also bringing the experience of the album launch party to fans around the nation as 7UP will be sharing all of the action from inside one of the most anticipated shows of the year. Get your access to exclusive behind-the-scenes footage by following #7x7UP.