One band that will never fail to thrill you with a live performance is Andrew McMahon in the Wilderness.
Kicking off the first leg of their Spring/Summer tour in Wilmington, Delaware, Andrew McMahon in the Wilderness nailed every crowd-pleasing moment possible. What was unexpected, though, was that they would start their set with a slow song, "Nobody Tells You When You're Young", AND Andrew appeared out of thin air in the middle of the audience!
Throughout the set, there were the infamous jumps off of the piano and some other surprises that I won't mention just in case you're attending a show on this tour.
Whether you're a fan of Something Corporate, Jack's Mannequin, or Andrew McMahon in the Wilderness — all three of which Andrew is the frontman for, you will be sure to feel like a kid in a candy store. Many of the hits from all three projects, as well as some deep cuts, were played. And what I appreciated the most about this show in particular was that Andrew was well aware that, having just released the new album, Tilt At The Wind No More, many fans may not know all of the words to the new songs that they played.
"When I was younger, I would ask my friends to come over and I would have them sit down and listen to this new song that I had written. So, tonight, if you don't know the words to these songs, just pretend you're sitting in my living room listening to these new songs that I just wrote".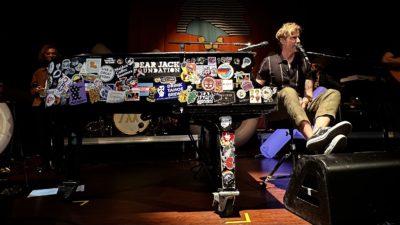 Be sure to check out Andrew McMahon in the Wilderness on their tour this year, I promise you absolutely will not regret it.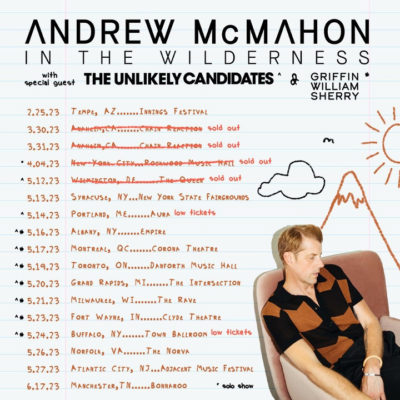 By: David John Croft | Photos by: David John Croft