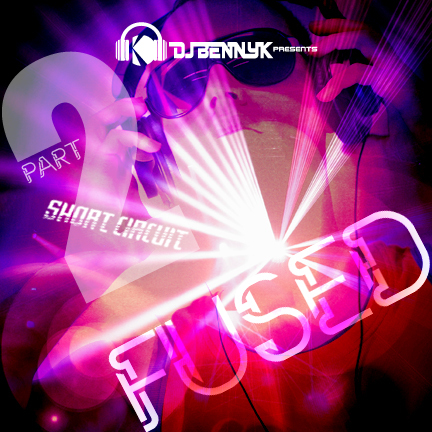 In the year that I've been working on an ambitious side business, Emerge Music Promotions, I've come across only a few select entertainers and Djs that have struck me. DJ BennyK is one of the Djs I was lucky enough to have approach me about mine and my business partner's , Darren Melchiorre, music business.
DJ BennyK is one of those Djs you just don't meet too often. He's incredibly ambitious, intuitive, adaptable, energetic and modest about his work. Benny is constantly thinking about what's next and how he can improve upon what he's doing. He has an amazing ability to blend and match beats. Benny is able to gracefully fuse together all styles of music in his productions.
DJ BennyK most recently released a new podcast, Fused, on his aptly titled "Short Circuit" PodOmatic page. Fused is a mixture and literally "fusion" of house, vocals and top pop tracks. His newest podcast is a high energy mix featuring artists such as Rihanna, the Scissor Sisters, Mariah Carey, Madonna and more. You'll feel the energy flow through your veins after listening to this.
Be sure to check out DJ BennyK's podcast: http://djbennykmusic.podomatic.com/
And stay tuned for more artist/DJ updates: http://www.emergemusicpromotions.com