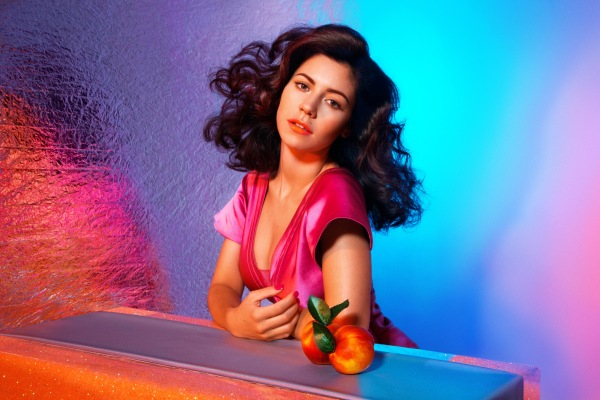 Marina And The Diamonds has released the official acoustic video for "I'm A Ruin," the latest single off her upcoming album FROOT, out worldwide on April 6th.  The official music video for "I'm A Ruin" hit No. 2 on iTunes single chart upon its release earlier this month.
"I'm A Ruin" follows the acoustic video for "HAPPY" which, upon its release, shot to No. 6 on iTunes and garnered over 600K views on YouTube. The title track off Marina And The Diamonds upcoming third album, "FROOT," can be heard here: https://www.youtube.com/watch?v=WZzcY7ASQno. The official video and audio stream for "FROOT" have received over 4 million YouTube views combined.  
Her headline tour kicks off in March at New York's Bowery Ballroom (which sold out in 90 seconds!) and continues through April with festivals including SXSW, Coachella and Governor's Ball.